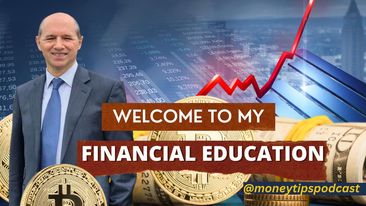 3 Steps To Money Management And Becoming Financially Free
These are challenging times, but we have lived through the most prosperous age in history!
So why do so many people end up broke after 40 years of full employment?
The answer is they don't know how to manage and invest their money,
Millions of people are facing a cost of living and have NO savings and NO plan.
Rising rents and mortgage costs, electricity being cut off, job losses and so on.
How can you not only survive, but thrive, in any recession?
Learn my 3 Step Formula To Money Management in my free training to show you how to:
Get control of your finances

Manage and invest your money

Change your money mindset and consistently build real wealth.
To help you answer these questions and more, I am running a free training webinar.
I want to take you to the next level, help you get control of your money and become financially free. Join me online on my free live training. Places are limited, so register now to avoid disappointment!